Request for a personalized cost estimate
To prepare a detailed audit cost estimate, fill out the basic Form to provide the financial data of the Company or entity to be audited; we need this to adjust the estimate to your needs.
If you have the financial information of the audited entity ready at this time, you can fill our online form.
If you have to compile the information, you can download our form and fill it out at your leisure. To do so, download our form in Word, save it on your computer and when it is complete, send it to us by email to auditores@adade.es.
If you prefer to discuss the request and the data we need personally, please call us at 902 100 676 and one of our audit partners will contact you as soon as possible.
Once we receive the completed form, you will receive the detailed cost estimate within 24 hours at the e-mail address you provided on the Form.
We thank you for having contacted us for a cost estimate of our audit and pending receipt of your form, we send you our most cordial regards.
ADADE JOURNAL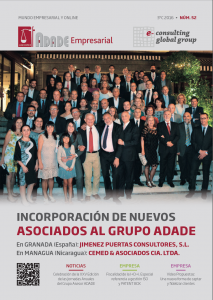 OTHER SERVICES