Who does them?
Those who have met the necessary requirements and are registered in the Register of Auditors (ROAC) can carry out audits.
Characteristics of auditors
Independent from the companies or entities audited.
They face unlimited liability to companies, entities and third parties for damages.
They are commercially, administratively and criminally liable for their actions.
Information gathered in the exercise of the activity is confidential.
Control and discipline of business conduct by the Institute of Accounting and Auditing.
ADADE JOURNAL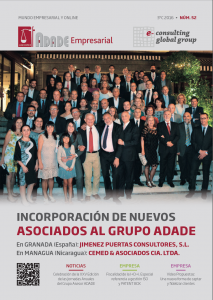 OTHER SERVICES