What is auditing?
Law 19/88 defines the audit of accounts as the activity reviewing and verifying accounting records, whenever it is intended to issue a report valid for third parties.
The objective of an audit of accounts is to issue a technical professional opinion (favourable, unfavourable, denied or qualified) on whether the annual accounts express truly and fairly, in all material respects, company assets and the company's financial situation.
Audit Procedures are not the same for all companies. Technical rules that apply that set the guidelines on how an audit must be done, although the auditor finally determines the procedures to be performed when auditing the accounts. These procedures are designed to form an opinion and not necessarily to detect errors and irregularities of all kinds and amounts that might have been committed.
ADADE JOURNAL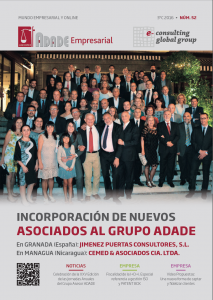 OTHER SERVICES