Objectives of auditing
We must distinguish different approaches according to the cases presented:
The mandatory audit: Generally, the Company does not define the objectives of this type of audit directly; although it is a mandatory legal requirement that must be met, companies try to fulfil their obligation as cheaply and with as little inconvenience as possible.
In audits of accounts due to obligation with third parties: The third parties expect the audit to provide answers to the reasons leading to its demand. These may be varied and include company value, guarantee of veracity of the information for a new shareholder, supplier or bank.
It is in the voluntary audit where audit activity objectives are most useful:
The usefulness of the auditor's work during the process is shown by the review, verification, confirmations and other facets carried out by the auditor providing a broad understanding of the internal accounting and non-accounting control procedures of the company; the auditor shall inform the company of those aspects that can be improved.

The auditor's report offers to shareholders, employees and third parties a guarantee of the reliability of accounting information.
ADADE JOURNAL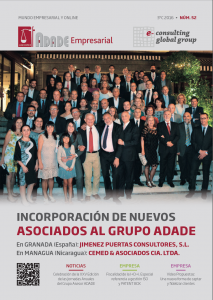 OTHER SERVICES