Mandatory auditing
General Causes:
A. - Exceeding two of the three following circumstances:
Total assets over 2,850,000 Euro
Turnover over 5,700,000 Euro
Average number of employees exceeding 50
B. - Auditing of the Accounts at the request of shareholders representing more than 5% of the capital.
Specific causes for the performance audit of accounts:
Valuation of shares for the reasons provided by law
Capital increase charged to reserves
Exclusion of preferential subscription rights.
Capital reduction to compensate for losses.
Merger and division of companies.
Issue of convertible bonds.
Others
ADADE JOURNAL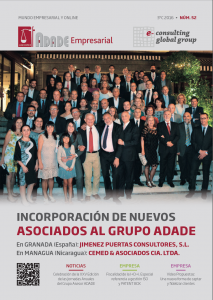 OTHER SERVICES