Acceptance of the budget (summarised procedure)
If you accept the cost estimate, please get in touch with us to arrange an interview in which we can clarify any doubts, get to know each other, outline the steps required to appoint auditors and adequately plan the audit calendar. These steps are:
Appointment of auditors at the General Shareholders Meeting of the entity to be audited.
Auditor's acceptance and notarial authentication of your signature.
Certified Minutes of the General Meeting and notarial authentication of signatures.
Registration in the Mercantile Register: Planned dates for the audit (depending on the date of the balance sheet).
Issue on our part, as early as possible of a list of documents needed to do the job.
We will provide the forms needed to proceed with all the steps above.
ADADE JOURNAL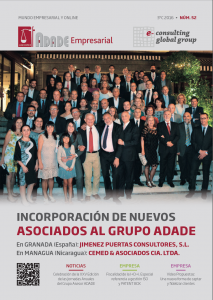 OTHER SERVICES